No.21 Pub - 21号酒吧
碑林区东六道巷21号
21 East Lane 6 Heping Lu
YingDi Bar-营地酒吧
朱雀门里向北路西200米南广济街36号
Mee Nanguangji Lu 36, Door 200
1+1 Club (mixed)
Dong Da Jie (opposite the Royal Hotel), Utopia Map. The locals call it Yi Jia Yi. A two-floor club divided into three sections: a dance area always packed with young party people and DJ spinning hip hop/R&B/electronica beats; a lounge/chill section located at the back where people are better dressed and drink more expensive booze (dancing occurs here intermittently in the space between tables); and a pool area where guests sit in lounge chairs and tables to rest their feet or ears from the pulsating club (people here usually order coffee or tea). Navigating the club is tricky at first as there are several stairs and passageways leading to all three sections. There are a lot of attendants to help you find your way though. Crowded even on weekdays.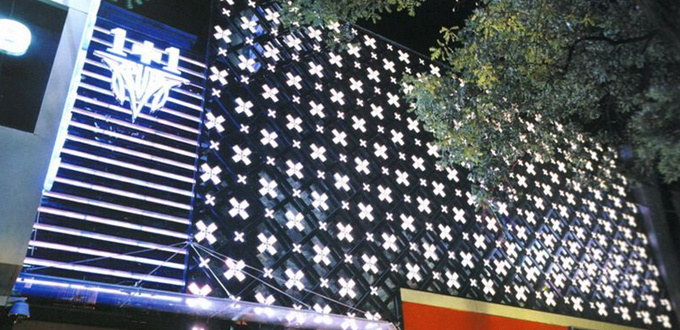 Blue-Lounge Bar (Lan-Yaoba 蓝-摇吧 )
Lianhu Rd, 50m to the west of the North Gate of Lianhu Park. A manyao ba (soft disco/lounge). 莲湖路莲湖公园北门向西50 米
Moon Palace (Yue Gong 月宫) (mixed)
East Lane 7, Heping Lu. When you enter lane 7 from Heping Rd you will find the bar on the left in about 20m. Active, with a good show featuring many singers and performers. Sat night is very budy. The crowd is mixed (mostly gay and a few straights) and younger. 和平路东七道巷
Xi Jing
Xibei 3 Lu in the northwest area, inside the city wall, Utopia Map. The host is a hot dancer!
Karaoke
Six Standing Woods Handsome Guys Bar (Liu Li Mu Junnan Jiuba 六立木俊男酒吧)
Xiama Ling Lu (100m east of Wenchang Gate, after the intersection with Kaitong Lane). Look for four red lanterns and go down the stairs. Bar, KTV, Net lounge and massage. They advertize it as follows: 'cute guys accompany you to sing 24 hours a day.' Excellent show. Half of the crowd seem to be resident staff working there part time. 南昌门里向东下马陵开通巷口
For Lesbian
Club 902
Near Nanxiaomen. The interior looks like a dance club, but they have singers performing nightly so it seems to be more of a bar.
L&G Bar UTOPIAN VERIFIED NOV 2012
21 East Lane 6, Heping Rd, Utopia Map, 8744-5455. On the 6th Rd of Heping Lu, a block away from Yue Gong bar. Lesbian club as of 2012.